Our rooms are ready to provide comfortable and relaxed holidays. We offer all modern amenities in an environment of traditional architecture and luxury by the sea
Fully equipped rooms offering all the facilities for an unforgettable stay for families and small groups.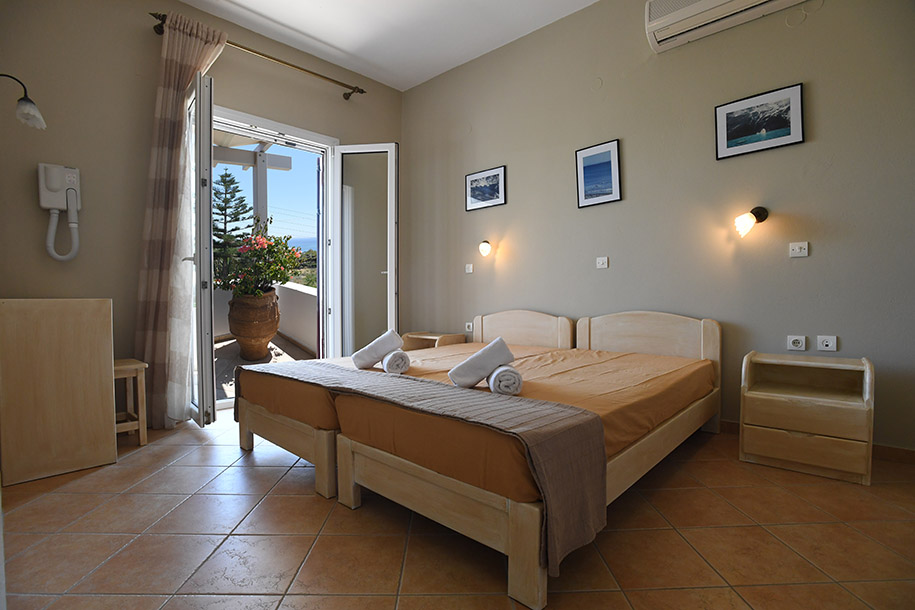 Fully equipped kitchen in all rooms. Also:
TV
DVD player
Air conditioning
Hair Drier
Safe deposit boxes
Each room has its own private balcony with access to the garden, where the fragrances from the flowers and the sea entertain your senses during your stay.